Blogs
January 20, 2021
2020 – The year of extremes for NE Asia spot LNG prices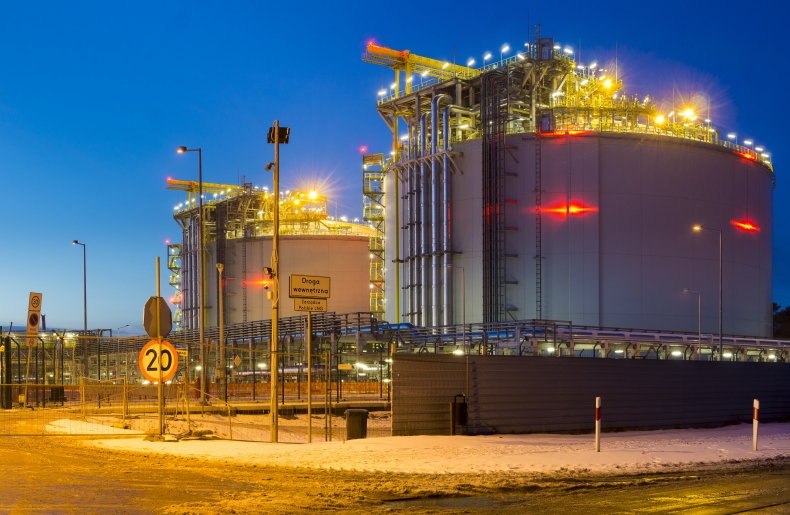 NE Asia spot LNG prices opened 2019 at 9.00/MMBtu and then fell steadily throughout the year, driven by excess supply and relatively weak demand, to close the year at US$4.50/MMBtu. Bearish sentiment was maintained in Q1 2020 with spot prices falling to US$3.50/MMBtu in late March before crashing to a record low of US$1.90/MMBtu in late April. COVID-19 shutdowns were destroying demand but supply had not been restrained. The situation was exacerbated by what was happening in the crude market – Brent fell to US9/Bbl in late April on panic selling.
NE Asia spot prices remained at very low levels throughout Q2 20 averaging only US$2.20/MMBtu but started to recover in late July. The market was turning its attention to potential winter demand just as supply was easing due to the cancellation of US cargoes and unscheduled shutdowns, in particular Prelude and Gorgon in Australia. Whilst prices rose steadily through Q3 2020 and averaged US$3.6/MMBtu they shot up in Q4 20 often by more than a dollar a week. They were driven by very bullish sentiment triggered by a whole series of unscheduled shutdowns in Australia, Malaysia, Qatar, Nigeria and the US, forecasts of a colder than normal NE Asia winter and Panama Canal delays. Very strong demand in November in China brought Chinese majors into the market just as Japanese, Korean and Taiwanese buyers emerged with winter requirements. NE Asia spot prices surged by $3.35/MMBtu week on week in early December to $12/MMBtu, its highest level since November 2014. It was also the strongest weekly increment since assessments started in 2010. NE Asian spot prices for LNG jumped nearly 17% in the last week of December, riding six-year highs, as the cold winter prompted record imports into the region. On 31 December, the average LNG price for February delivery into NE Asia was estimated at $14.60/MMBtu, up $2.10 from the previous week.
In the first week of January as temperatures hit record lows in parts of China and Korea, power demand hit record highs as did gas prices. The average LNG price for February delivery into North-East Asia was estimated to be $21.45 MMBtu on 8th January, according to S&P Global Platts, up 47% from the previous week. The price is a record high since Platts started assessing the Asian market in February 2009. An individual cargo was reported to have been bought by a Japanese utility at a price in the mid $30's/MMBtu.
The freezing weather was not restricted to NE Asia as the Polar vortex also impacted North America and Europe. Spain saw record high gas demand on 7th January with the LNG regasification rate jumping to 95 million cu m, close to 10-year high. The situation has been exacerbated by a shortage of shipping which has led to a substantial increase in spot freight rates. Freight rates for an LNG carrier have risen five-fold in two months to over US$300,000 a day.
Although crude prices also rose in Q4, from US$39.75/Bbl on 1 October to US$51.80/Bbl on 31 December, the increase was nothing like that for NE Asia spot LNG prices and therefore term LNG prices are now significantly lower than spot prices.
The buyer most impacted by the extreme volatility was probably Pakistan LNG due to their preference for buying strips of spot cargoes at prices related to Brent. It got extremely high bids for three second-half January shipments with bids near oil parity — Qatargas offered 17.32% of Brent for the Jan. 20-21 cargo, 17.31% for Jan. 26-27 and 15.32% for Jan. 29-Feb. 1.
Prices will not remain this high. They reflect a very thin end year market and will come off shortly. This strength has not been replicated in other markets. Although the UK NBP did increase over the second half of the year, it closed the year at US$6.4/MMBtu less than half that of NE Asia spot.  In the US, Henry Hub rose from US$2.10/MMBtu in January to US$2.70/MMBtu in December!
The chart above is based on weekly average prices which tends to hide some of the short term volatility. It does however show very clearly the strength of the recovery in the second half of 2020. Whilst NE Asian prices had averaged US$2.2/MMBtu in May, they averaged US$10.45/MMBtu in December almost five times the May level. The $10.45/MMBtu average for December hides the extreme movements seen at the end of the year. The chart below is based on daily prices and better shows the extremes of 2020 and January 2021.
It all comes down to the weather. Whilst the COVID pandemic drove NE Asia spot prices down by almost $2/MMBtu a cold snap towards the end of the year drove them up by $7/MMBtu!
Market fundamentals do not support anything like US$21/MMBtu and these prices will come off shortly. Platts JKM Futures is currently at US$6.60/MMBtu for May 2021.
Although Brent crude plunged down to a low of $9.12/Bbl in April it was back to US$40/Bbl by early June and closed the year at US$51.80/Bbl. US$50/Bbl Brent would give a term LNG price of about US$6.5/MMBtu.
The Author
Tony Regan, Lead, Gas & LNG
---
About Us - NexantECA, the Energy and Chemicals Advisory company is the leading advisor to the energy, refining, and chemical industries. Our clientele ranges from major oil and chemical companies, governments, investors, and financial institutions to regulators, development agencies, and law firms. Using a combination of business and technical expertise, with deep and broad understanding of markets, technologies and economics, NexantECA provides solutions that our clients have relied upon for over 50 years.