September 22, 2021
Dorothy Wan presents in Shanghai at the China Chemical & Fiber Economic Information Network (CCFEI)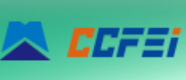 NexantECA Managing Consultant, Dorothy Wan will present at the China International Recycled Polyester Conference & Exhibition during the 27-28th September in Shanghai.
The presentation will discuss developments in recycled polyester technology development and industry megatrends referencing our latest analysis Market Insights: Recycled Polyester – 2021.
The presentation will highlight that the chemical recycling of post consumer fiber can unlock a vast reserve of material for recycling. Breakthrough in technology is required to enable recycling of vast quantity of apparel and carpets.  Demand of recycled container resins and fibers is driven by sustainability objectives of beverage packaging and apparel brands.
---
About Us - NexantECA, the Energy and Chemicals Advisory company is the leading advisor to the energy, refining, and chemical industries. Our clientele ranges from major oil and chemical companies, governments, investors, and financial institutions to regulators, development agencies, and law firms. Using a combination of business and technical expertise, with deep and broad understanding of markets, technologies and economics, NexantECA provides solutions that our clients have relied upon for over 50 years.