June 20, 2022
Steven Slome will be presenting at the ESF North America conference this June 20-22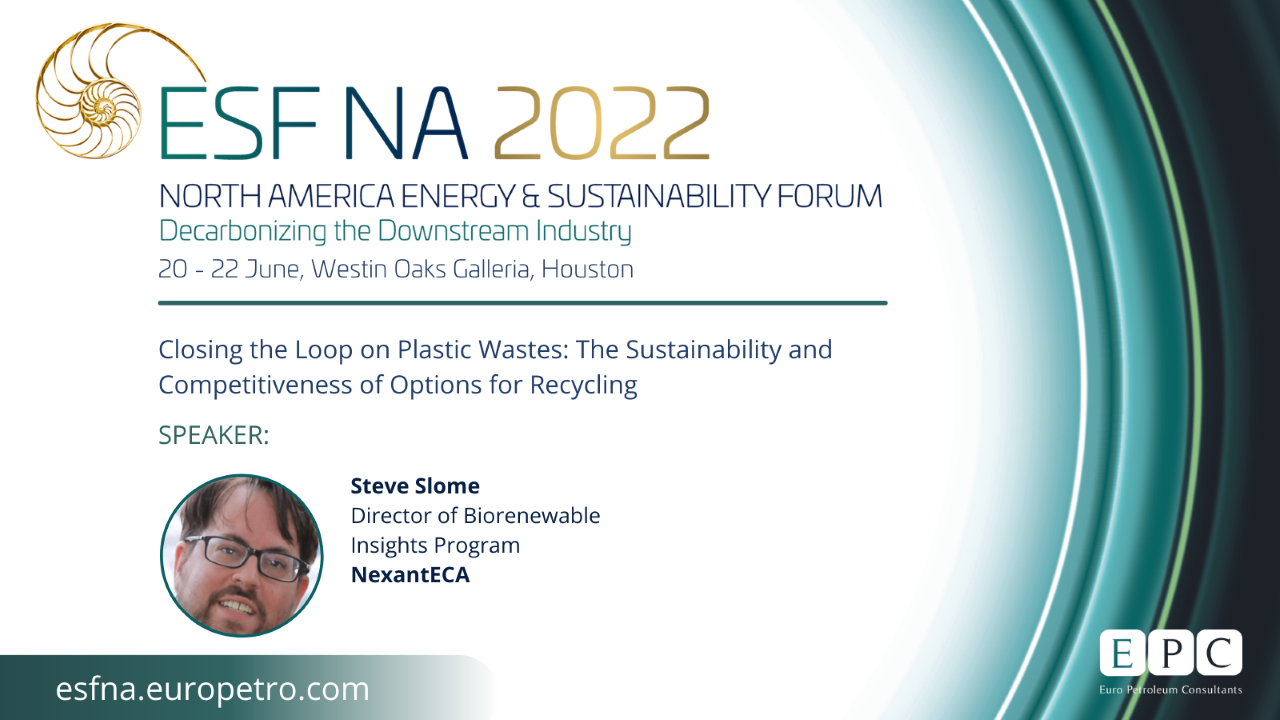 Steven Slome, our Biorenewable Insights Program Manager, will be presenting at the upcoming ESF North America conference in Houston, this June 20-22.

Steven's presentation will cover a review of existing and emerging technologies along the recycling value chain from waste management to mechanical, chemical, and thermolytic technologies to produce plastics from plastic wastes, and also a review of their global economic and carbon intensity competitiveness with conventional petrochemicals and emerging renewable technologies. 


Click here to view the conference website 
 
Find out more...
Our 'Emerging Technologies to Recycle Plastic Waste (2022 Program) report' This report examines advanced recycling processes for recycling polyolefins, polystyrene, and polyethylene terephthalate. Profiles of the main companies that offer solvent purification, decomposition, and enzymatic hydrolysis processes are included.  Cost estimates are presented to produce recycled PP, recycled PS, and recycled PET pellets from waste material, at USGC, Western Europe, China, and Japan locations. Global and regional PET, PE, PP, and PS/EPS market outlooks that could be targeted by mechanical and/or emerging recycling technologies are also provided.
---
About Us - NexantECA, the Energy and Chemicals Advisory company is the leading advisor to the energy, refining, and chemical industries. Our clientele ranges from major oil and chemical companies, governments, investors, and financial institutions to regulators, development agencies, and law firms. Using a combination of business and technical expertise, with deep and broad understanding of markets, technologies and economics, NexantECA provides solutions that our clients have relied upon for over 50 years.